Project / Process Logistics
Excel maritime : End-to-End Cargo Specialists for Project and Process Industries


Membership & Certifications

Multimodal Transport Operator

International Air Transport Association

International Federation of Freight Forwarders Associations

Federation of Freight Forwarders Associations in India

World Cargo Alliance

Indian Bankers Association
Excel Maritime an ISO 9001, 14001 and 45001 certified company, serves customers with complex, oversized, extra-heavy transport requirements. We are one of the very few firms with the scale, reach and capability to deliver any cargo on time & every time in any Incoterms (EXW to DDP) including cost optimization for all project logistics requirements. Our expertise extends to dealing with industries such as Paper & Pulp, Power & Energy, Cement, Sugar, WTG, Boilers and many others.

Excel is a one-stop solution; With modern infrastructure at our disposal, we provide a range of services like EXIM Legal Compliances / Consultancy, Customs Clearance across all ports and ICDs in India, Freight Forwarding & Ship Chartering (Air & Sea), Logistics & Haulage, Project / Process Cargo, and Trading.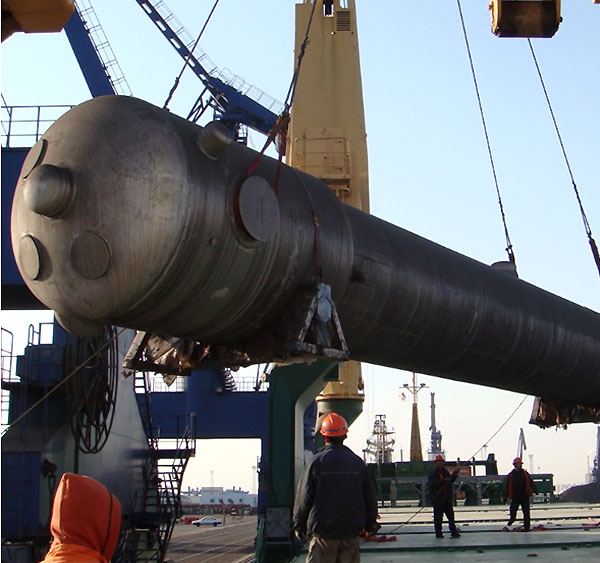 Our Project Logistics Services
Risk Assessment and Compliance Management
Excel Maritime is committed to ensuring that Project Logistics are executed in an absolutely safe and compliant manner.

Our process for risk identification and risk control is designed to avoid hazardous situations that could cause harm to individuals, business partners, local communities, the environment and our customers' business continuity.
Transport Engineering
At Excel Maritime, we focus on transportation engineering for projects in virtually all sectors, with a clear emphasis on safe delivery in a timely manner.

We conduct a Feasibility study of the Route, Cargo Packaging Requirements (In-House Fabrication Unit) and loading / unloading requirements for every project we undertake. We also prepare a calculation report to cover stability, resistance and lashing during land transport, as well as mooring and lifting arrangements, skidding and jacking, and more.
Heavy Lifting Services
Excel maritime offers Super Heavy Transport services to meet market demands for heavy lifting and complicated projects.

Our own Vehicle covers right from Hydraulic Axle, Flat Bed, Low Bed, Semi – low bed, Long Trailers, Trucks and LCV. We have a strong network of transporters and Loading / Unloding equipments to ensure safe D2D Delivery of your cargo.
Chartering Services
Excel maritime has strong network with liners and air cargo operators to provide Chartering (Air and Sea) of vessels when required.

This ensures safe, cost effective and timely delivery of cargo for our customers' business continuity.
Key Highlights
Multimodal Transport Operator (MTO)

IATA, FIATA, FFFAI, WCA, IBA

Highly Competent human resource with more than 25 years of experience.

Extensive knowledge of Customs rules & regulations

Strong tie-up with major container lines and shipping lines for competitive freights.
Value Addition
Our Own fleet of equipment and vehicles for quick clearance and delivery

we own Offices at strategic port / ICD Cities for quick and efficient clearances

Complete Cargo Movement life circle under one roof

Single Invoice for the entire logistics process

Round the Clock operations